We come to you – at your home, your work, or your Mom's house.
ChiroBus is wheelchair accessible – with our wheelchair lift we can lift you and your wheelchair up into the bus, transfer you to the adjusting table for your adjustment, put you back in the wheelchair, and lower you to the ground.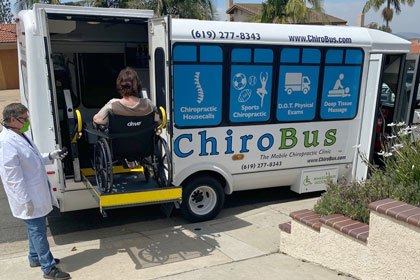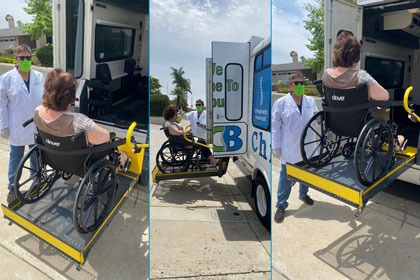 No more struggling with awkward loading and unloading of your wheelchair.
And if you are in our prime service area (see our service area map) there is no trip charge. If you are in one of our outer service areas a trip charge will apply as shown on the map.
As Harry Bosch would say, "Everybody counts or nobody counts".